Advanced expertise on Data and CRM
At a time of digital revolution and high customer demand, brands must place data at the core of their marketing strategy and provide their customers with a unique experience, entice them and ensure long term loyalty.
To help you achieve this goal and increase customer value, Avanci shares with you its expertise on Data Intelligence and Data Driven strategies.
40 employees working together to provide you with the best solutions:
Data : managing your data and increasing your customer knowledge.
CRM : helping you choose the best strategy to develop customer value.
Creation : offering innovative and impactful messages.
Digital : conceptualizing and building the best digital solutions.
Our consulting department is at the crossroads of these paths and therefore works with all our expert teams to recommend strategies and profitable relationship-based programs. At the same time, they provide a clear vision of the results achieved and suggestions on which areas to improve.
Want more information? Get in touch!
25 years of commitment to our customers
60% women and 40% men, data intelligence professionals, experts in consulting, bold and creative individuals, experienced campaign managers and project managers who coordinate, animate and lead our customers' projects. Team spirit and collaboration are a true source of strength we can put at the disposal of our customers in a constantly changing world.
Want more information ? Get in touch!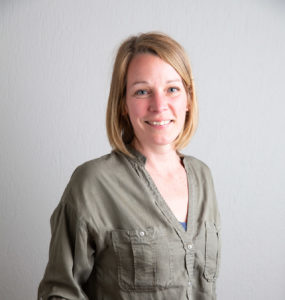 CRM, data-driven programming and digital marketing are part of Avanci's everyday tasks. Our job consists of collecting, using, and analyzing customer data to bring you a 360° vision and recommend the right relationship-based strategy: the right message at the right time via the right channel! We will also support you to achieve your business goals.
25 years of assisting our customers
25 years of expertise in Data Intelligence
25 years of experience in customer retention strategies
25 years of evolving and reassessing to stay up to date with new technologies
25 years of customer satisfaction
25 years of passion for a world in constant evolution
See more about our news
Our values
At Avanci, we know that employees need to feel good about their job everyday in order to have a positive effect on productivity and the quality of their work. This is why we are dedicated to making our teams happy. Our offices, organization, and daily actions all work toward this goal.
By establishing confidence, well-being at work, attentive listening, signs of caring, we're building on our team spirit, developing our expertise, and increasing our performance to ensure customer satisfaction.
Strong values and collective intelligence:
By your side : listening attentively, respectful and quality conversations
Performance : results-driven culture and customer satisfaction
Professionalism : high quality and relevant recommendations
Team spirit : communication at the heart of our mission
A few figures about MV Group
MV Group consists of 8 branches, including Avanci, and brings together 42 areas of expertise to come up with solutions and develop their customers' business.
8
branches make up
the 1st French independent
digital group
11
agencies in
the whole of France
42
digital experts
under one banner
300
passionate
and skilled employees
Our premises, our frame of mind, our teams