Use the power of marketing solutions & CDPs to create an exceptional customer experience!
"Companies who succeed are not those who have the most data; but those who use their data to provide the best customer experience."
The Customer Data Platform was designed to be used by marketers independently.
Contact us
The collected data is merged in one central database called Single Customer View with the aim of achieving a 360-degree vision of your clients.
Transform your data into customer experience
Collect all your available data, apply your data governance program to obtain reliable and complete data, add value by enhancing customer knowledge, activate when relevant, manage the results and constantly optimize your CRM plans to increase your ROI.
It's part of the virtuous circle for a memorable and successful customer experience!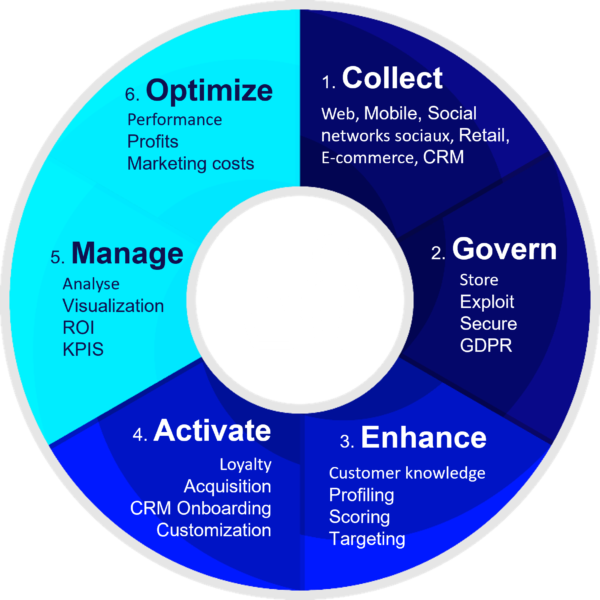 Benefits of marketing solutions & CDP
Merge data for a Single Customer View
Analyze customer backgrounds
Recording data on and offline
Making customer data usable for omnichannel marketing plans
Select the best solutions on the market
Designed for marketers and can be used in complete autonomy
This approach lowers the cost and implementation time and ensures a good ROI.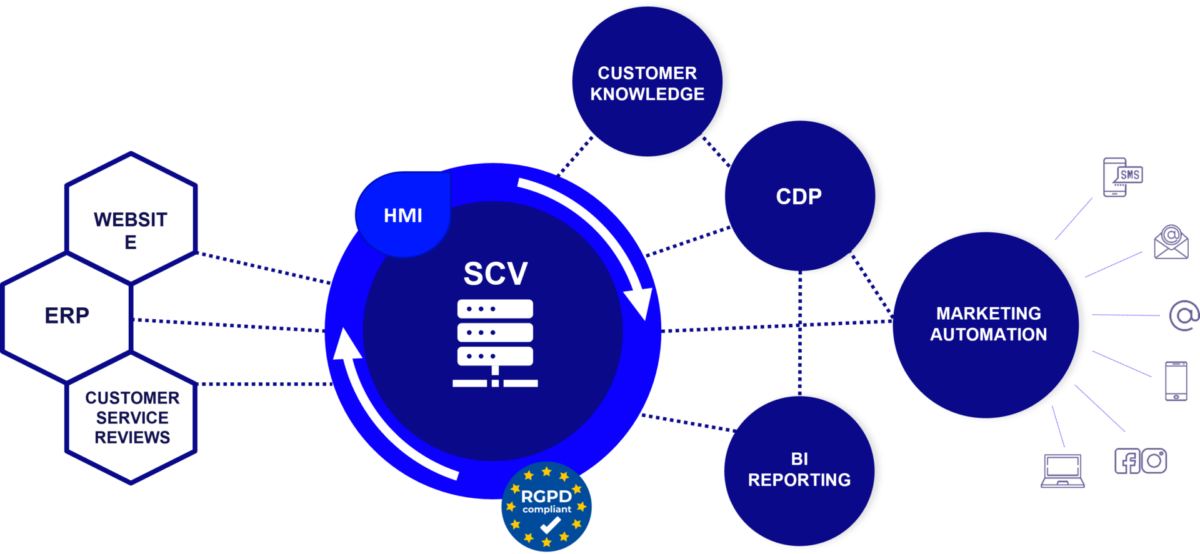 A Consulting Agency as well as an integrator partner
Get impartial advice from Avanci to choose the most interesting data ecosystems for you.
As a certified partner, Avanci relies on functional components, renowned editors, and best practices when it comes to data use and management.
The rapid rise of customer data platforms sent shockwaves through the data world. Several similar solution suppliers even changed their names to benefit from the sudden interest in CDP. A CDP isn't a DMP, or a CRM, or an MDM! It is so important to differentiate these acronyms in order to integrate the best solution for your needs.
Contact us
Do you have a project and would like additional information? Do not hesitate to contact us.
Contact